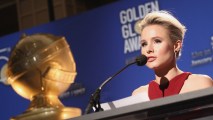 The winner is determined when one or several of the players complete the winning pattern. The winning pattern can be a line, either vertical, horizontal or diagonal, or a full house (when all the squares are to...
Photo Credit: WireImage
This story uses functionality that may not work in our app.
Click here
to open the story in your web browser.